Medellin VIP Matchmaking and Dating Agency
Love International
Hotel Du ParcCalle
9 No.41-36
Office No. 115
El Poblado, Medellín Colombia
+57 350 437 2537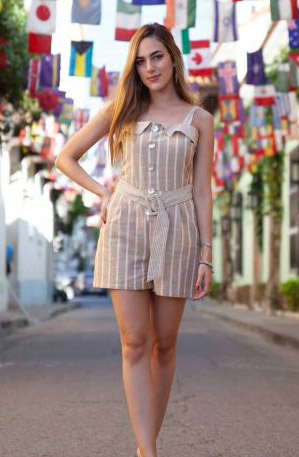 Manuela - Executive Matchmaker Medellin
If you are a man or woman looking for a life partner, look no further. All you need is the help of Love International's highly-skilled and dedicated team of professional matchmakers.
Backed by 26 years of experience in the dating industry and a global operation that spans 20 countries worldwide, you are bound to find the partner of your dreams by using our services.
Our staff and matchmakers in Medellin are merely a small part of our global operations. As a client, you have access to our international network of matchmakers, whether they are in Medellin or some other part of the world. In every location, each person in our team is committed to giving you the best international dating experience possible.
You can start your dating journey by availing our Medellin dating service. Manuela and her staff have years of matchmaking experience in Medellin and Colombia.
Call Manuela today at: +57 350 437 2537 (Colombia)
Or corporate office at +1 602 539 8000
Toll Free North America: +1 (844) 522-9864
If you are in Colombia, please feel free to drop by any of our offices in Medellin, Cartagena or Barranquilla.
Love International Members
Below you will find some of our members' profiles. We always respect members' privacy. Members shown have given their specific permission to have their profile visible on our site. These profiles are just a small example of the tens of thousands we add to our system each year.